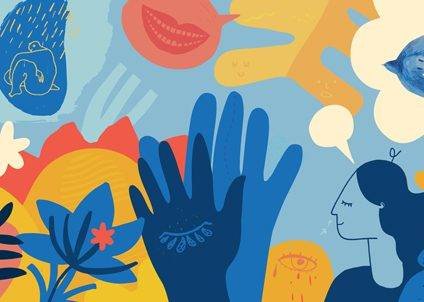 Emotional Habits
The internal cue could be any feeling such as sadness, happiness, or thought. While external cues include any factor outside your body, such as time, place, person, or any event, such as any celebration, birthday party, or New Year, etc. The second part of the habit cycle is the routine, the behavior that leads to the reward.
The routine can be physical (eating a burger), cognitive ("remember for the test"), or emotional ("I always feel anxious in math class"). The third part is the reward, it could be in any form, such as having some tangible things or physical such as chocolate or favorite food, at a cognitive level such as having positive thoughts or developing an interest or at an emotional level, such as feeling happy or relax.
The reward is an actual determinant of the habit loop and if the reward is not strong enough then the habit cycle would not repeat itself and thus habit would not develop. Rewards are powerful because they satisfying cravings. But we're often not conscious of the cravings that drive our behaviors. Different rewards could help us to understand that which particular habit is being by which particular craving. It might take some time, but it's worth trying for longer and better results.
Be a scientist and do experiment with yourself and when you try different rewards, consider it as the data collection stage which ultimately would lead to real change. Those people who drink alcohol, keep on repeating that action not to get intoxicated instead they like the reward instead such as relief from work stress, reduction in anxiety, enhances confidence and decrease their social anxiety, etc. these are stronger rewards and thus their habit loop had greater chances to repeat itself.